'Wishing You a Speedy Recovery': Golf World Sends Prayers to Tom Watson After Unfortunate Setback
Golf is a high-paying sport. But it is surely not easy to make a professional career in it. Like most other sports, golf also involves numerous injuries that players have to face in tournaments. And similarly, Retired professional golfer Tom Watson recently got injured on the field due to an accident. But fans were relieved after he recently posted a picture of him giving updates about his injury.
ADVERTISEMENT
Article continues below this ad
Tom Watson updated fans about his injury
ADVERTISEMENT
Article continues below this ad
Thomas Sturges Watson aka Tom Watson has made numerous records in his career as a golfer. The golf legend has won 8 major championships and used to be among the best players in his time across the world. It has been some time since Watson retired from the sport. However, his love for golf keeps bringing him onto the field now and then.
On his recent trip to the Kansas farm, Watson faced an unfortunate accident when his golf cart rolled over. The golfer was hurt pretty badly and had to undergo a shoulder replacement procedure. Watson was planning to participate in the upcoming PNC Championship with his son, Michael. However, his recent surgery might be an obstacle to his plan. Luckily, the surgery went well, and Watson updated a picture of himself to let his fans know about his good health.
The golfer showed great heart thanking Dr. Felix "Buddy" Savoie, who is also the chairman of the school's Department of Orthopedic Surgery and Rehabilitation. The surgery was performed at the Tulane Medical Center in New Orleans on Nov. 18.
Fans react to Tom Watson's recent tweet
Fans were relieved after the golfer shared the good news with them. After Watson tweeted a picture of himself enjoying a nice meal post-surgery, fans gave all kinds of reactions in the comments.
DIVE DEEPER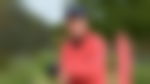 Most fans wished Watson a speedy recovery after the surgery.
Wishing you a soon recovery from Argentina.

— Javier Febré (@BearWinston) November 19, 2022
Wishing you a speedy recovery from Walloon Lake Country Club!

— Pete Kelbel Golf (@Pete_Kelbel) November 19, 2022
While some said they were going to go through the same procedure in a few years. And therefore, asked the golfer to keep them updated.
Best wishes for a speedy recovery. Please keep us updated as I'm looking at the same procedure in a few years. Love to see how you progress and recover fully

— JerryB (@JerryBThailand) November 19, 2022
Jerry- me as well. 2 procedures on my left shoulder and still deal with pain daily. Pushing replacement as long as I can. Best of luck to you and your situation!

— Andy Winebrenner (@AndyWinebrenne1) November 19, 2022
Among all these people, there were true fans who shared their experiences when they met the golfer.
Speedy recovery Tom from Bonny Scotland. Got your Autograph in 1984 at St Andrews when I was 12 years old, still remember how kind you were and how you smiled at every person who asked you. You are a true Gent and an inspirational sportsman.

— DJ (@JBDScot) November 19, 2022
While many others claimed that they wanted to see the golfer back on the field in his best form.
Hope you are on the mend and back on your feet soon Tom.

— Musselburgh Old Course Golf Club 🏴󠁧󠁢󠁥󠁮󠁧󠁿🏆🏆🏆🏆🏆🏆 (@mocgc_links1672) November 19, 2022
Hope that shoulder feels better fast. Those of us walking 18 in the heat — errr, cold — need you, sir. #GetWellSoon 🙂

— Sean McDowell (@seanfox4kc) November 19, 2022
ADVERTISEMENT
Article continues below this ad
Oh well! So sorry! Hope you feel better soon. I guess you won't be at the PNC Championship this year?

— Drema Sutphin (@DremaSutphin) November 19, 2022
ADVERTISEMENT
Article continues below this ad
Tom Watson is currently in the hospital recovering from his surgery. It is hard to say if he would be able to play in the upcoming PNC Championship. The field is expected to include John Daly and his son. Fans are also wishing to see Tiger Woods and his son Charlie on the field. However, the chances of them seeing Watson and his son Michael are pretty much zero.
Watch This Story: Golf Legend Tom Watson Emotionally Broke Down After His Second Wife's Passing to Cancer in 2019