USA Archery Wraps Collegiate Target Regionals and Congratulates Collegiate All-Region Team Members on Road to Nationals
May 06, 2022
COLORADO SPRINGS, Colorado – USA Archery shares our congratulations to all archers that participated in the 2022 Collegiate Target Regionals across the country. 538 archers competed across six regional events!
USA Archery would like to thank the hosts of each event who put in a tremendous amount of work to make these events a success.
East: James Madison University and Shenandoah Valley Target Archers
North: Southeastern Illinois College
KY South-East: University of the Cumberlands
MS South-Central: William Carey University
South-East: Georgia Southern University
West: University of California, Los Angeles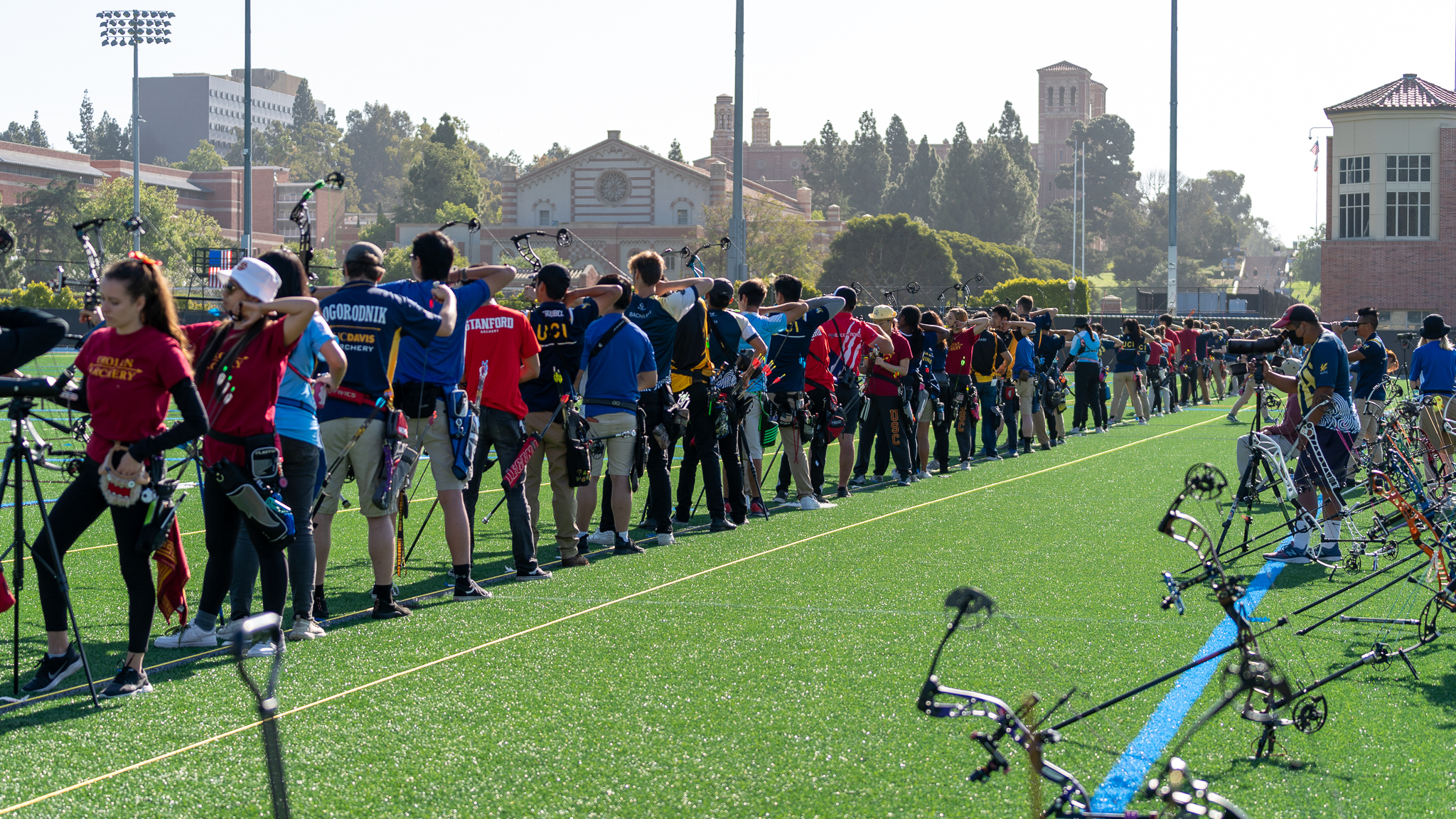 On behalf of UCLA, who hosted over 200 archers from 12 universities across the West Region, Club President Isabel Wong shared: "We are very proud to have had the opportunity to host this momentous occasion for collegiate archery programs and congratulate all of our incredible participants . This year marked an especially important time for our region as a symbol of hope and recovery from the COVID-19 pandemic. For many clubs throughout the West, the pandemic severely restricted our ability to meet, practice, and compete in-person. Now, with restrictions slowly lifting across the region, our teams have begun to return to pre-pandemic levels of activity and team competitions. For many archers, [this] was their first outdoor tournament, and we wanted to provide an excellent, professional, and fun event to remember. "
USA Archery is proud to celebrate regional champions and those who earned prestigious All-Region team honors. View event results from the 2022 Collegiate Target Regionals and the 2022 All-Region Team members.
Qualified archers who participate in the collegiate division at the US National Indoor Championship and Collegiate Target Regionals are eligible for placement on USA Archery's Collegiate Archery Program All-Region Team. Learn more about how the All-Region Team is calculated.
2022 Collegiate Target Nationals are just around the corner. Chula Vista, CA will host this exciting event, May 19-22. Honors awarded at this event include individual, team and mixed team awards, All-American accolades, All-Around Archer of the Year, National Coach of the Year and, of course, the National Team Championship award.
Follow the action live at www.betweenends.com. For more, follow USA Archery on Facebook and Instagram. Photos courtesy of UCLA.