Tiger Woods Once Expressed His Desire to Make a Golf Simpler and How He's Working Towards It
Golf is a challenging game to play and succeed in, and Tiger Woods wants to make it easier for people. A few years ago, Woods spoke about one thing that he was trying to change in golf by designing golf courses that would make the sport simpler.
Apart from popularizing the sport, the 15-time major Championship Winner also helps design golf courses to make the game accessible. Woods has his venture, namely TGR Design, which designs golf courses throughout the globe.
ADVERTISEMENT
Article continues below this ad
In 2017, the World Golf Hall of Fame member spoke about how he is crafting his golf courses that will not allow golfers to lose their golf balls. He talked about the same in an interview with TenGolf, where he visits the extravagant Burj Al Arab.
In the same interview, which was uploaded on Youtube, they spoke about how they planned to design a golf course in Dubai. The golf course happens to be Trump World Golf Club Dubai. Woods also talked about how losing balls add up to the time in golf, which makes people carry their phones. Thus, it is one thing that he wants to change.
DIVE DEEPER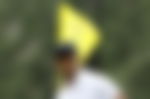 He said "The whole idea is is nowadays that's one of the reasons why I'm why I designed my golf courses where I designed them is trying to design a golf course where you don't lose your golf ball."
Woods added, "One of the more difficult things about the game of golf now is that the time a player takes and nobody can go without the cell phone for five minutes. And so it's trying to get them to put that away and losing themselves in the game of golf again. "
Woods' words prove how he wants golf to evolve and improve. At the same time, he depicts the need to make the sport fast. The 82-time PGA Tour Winner is doing his bit to change the sport. It is truly Incredible to see the thought behind Tiger trying to minimize the use of phones while playing golf. Have you ever played at the golf course in Dubai?
ADVERTISEMENT
Article continues below this ad
Which is the latest golf course that Tiger Woods has designed?
Woods recently Revealed his brand new golf course in Florida, which he designed for PopStroke entertainment center. He built two 18 holes putting course layouts in Sarasota. The layout has two putting courses. One putting course that challenges the players, and the other, for those who have just taken up the sport.
The name of the challenging course is Tiger Red Course. The less challenging one is named Tiger Black Course. PopStroke opened on April 28th.
ADVERTISEMENT
Article continues below this ad
What do you think about the change towards which Woods aspire? Share your answers in the comment section.
Watch This Story: Tiger Woods Vs. Shaquille O'Neal's net worth comparison