The Crossbow's Expanding Role in Deer Management
April 21, 2022
By Brad Fenson
The popularity of crossbow hunting exploded over the past two decades as more and more states legalized them for archery seasons. Twenty years ago, only three states allowed horizontal bows in archery seasons.
Today, almost all states allow crossbows in archery seasons or provide other opportunities for their use. As a result, crossbows are more accepted than ever – not only as a great hunting tool for personal enjoyment but also for the management of wildlife resources.
Let's start out by taking a big-picture look at the state of deer hunting in America. The National Deer Association (NDA) recently reported that US deer hunters took an estimated 6.3 million whitetails during the 2020-21 seasons. That is the highest total since 2011, and while both antlered and antlerless harvests were up last year, the estimated total buck harvest of 3.04 million was the most in 21 years.
Breaking the numbers down further, firearms hunters accounted for 65 percent of all deer taken during the 2020-21 seasons, while archery equipment accounted for 26 percent and muzzleloaders for 9 percent. So, we know roughly one in four deer were taken with archery gear. Trying to generate additional detail about the archery harvest itself is where things get hazy. That's because many states don't separate crossbow and vertical bow harvest data. However, some do; and in those places, the trends point clearly toward growing crossbow participation and success.
Crossbows in the Lead
Although there is no consistent, national database of crossbow-hunting data, we do know that crossbows are accounting for a growing percentage of the overall archery harvest. This is backed up by state-specific data measuring both the raw number of deer killed with crossbows, as well as the success rate of crossbow hunters compared to vertical bowhunters.
The NDA reports that of the 30 states east of the Rockies that allow crossbows in archery season, 25 can distinguish crossbow from vertical bow harvest. In 11 of those states, the crossbow harvest now exceeds that of vertical bows.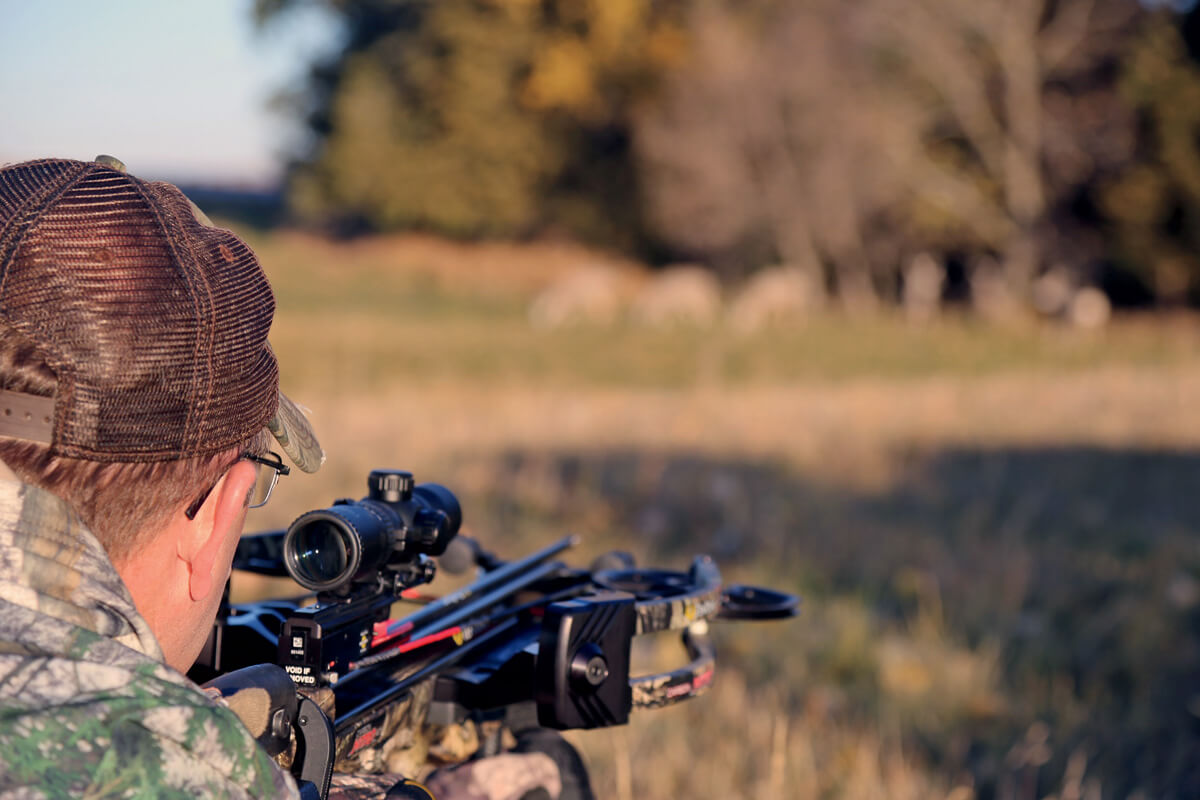 Wisconsin is a good example of this. Current statistics are hard to find, but in 2018, bowhunters using vertical archery gear harvested 45,000 deer and crossbow hunters took 47,000. Crossbows only became legal in the Wisconsin archery seasons in 2014, which means a big jump in the use of and success with crossbows in four years.
In the Virginia 2018-19 season, for the first time since crossbows became legal in 2005, the crossbow harvest exceeded all other archers with 27,000 taken in total.
It's also interesting to note that we can see regional differences here, with archery hunters in the Northeast embracing crossbows while vertical bows continue to dominate in the Southeast. In Connecticut, for example, crossbow harvest increased from 28 percent of the total archery when first legalized in 2013 to 58 percent in 2020. One possible explanation for this is the fact that the Northeast is more heavily urbanized, and using a crossbow may be more attractive when seeking to remove deer from areas with dense human populations. This is certainly a win for state wildlife managers charged with addressing deer-related complaints such as landscaping / garden damage and vehicle collisions.
---
---
In addition to raw harvest numbers, some state data indicate crossbow hunters enjoy a modestly higher success rate than their vertical bow-toting brethren. Ohio, for example, tracked bowhunting success over a seven-year period (2013-19) and reported that crossbow hunters posted a 23.5 percent success rate compared to 21 percent for vertical bowhunters. Missouri reported a 35 percent success rate for crossbow hunters and 31 percent success rate by vertical bowhunters for the 2016-17 season.
Societal Issues
Bowhunters and wildlife managers don't always share the same goals. For example, many bowhunters looking for big antlers would support increased restrictions on deer harvest to benefit them in the form of older bucks with larger racks. Meanwhile, wildlife managers are forced to juggle myriad interests that include not only hunting opportunities but the need to balance deer populations with available habitat and societal tolerance for deer-related problems such as the aforementioned vehicle collisions or Lyme disease.
The NDA report includes positive statements from deer managers in Maryland and Indiana who said, "Crossbow use had a positive impact, since it allowed hunters to control deer numbers in areas where gun discharge may be restricted." The NDA further noted that it interviewed wildlife officials in 19 states where crossbows are allowed to ask about the weapon's impact on deer populations and season structure. None of the 19 states reported shortening crossbow seasons or restricting their use since allowing them, though some have expanded opportunities for crossbow hunters.
What isn't clear is why hunters are embracing crossbows. Are they looking for a tool that may require less practice? Are they new to the archery community? Or, are they making a switch from vertical gear hoping for better success? It would be interesting to determine how many bowhunters have and use both vertical bows and crossbows.
Given a lack of consistent, broadly available data, it is difficult to determine whether crossbow harvest is up nationwide or only in specific regions. We do know, however, that where crossbow participation and harvest have increased, wildlife managers view it positively. It also can't be denied that allowing crossbows in archery seasons increases opportunity for sportsmen. Horizontal bows are attractive to new and seasoned hunters alike, and they can be a great, ethical option to hunt with for those whose time to practice with a vertical bow is limited.
Given that, it seems clear crossbows are here to stay. And if the past is any indication of the future, crossbows are likely to play an ever larger deer-management role several years from now than they do even today.
EDITOR'S NOTES: This month's column marks the debut of Brad Fenson, an accomplished crossbow hunter and outdoor writer from Alberta, Canada. We offer our sincere thanks and best wishes to longtime BOWHUNTING Field Editor Bob Humphrey, who recently retired after nearly two decades as a contributor, including the past 12 years in this space.
.