Smith and Mai Baum Lead US Pack Following Dressage Day 1 at Badminton
May 05, 2022
Smith and Mai Baum Lead US Pack Following Dressage Day 1 at Badminton
Tamie Smith and Alexandra and Ellen Ahearn and Eric Markell's 16-year-old German Sport Horse gelding Mai Baum (Loredano 2 x Ramira) are firmly in the lead of the large US contingent at Badminton Horse Trials after the first day of dressage, and their A score of 25.3 means they are in fourth place overall behind three British riders.
Mai Baum can wow in this phase and there were some superb moments, but an early mistake when he broke into canter in the first trot half-pass meant he was unlikely to overtake Britain's individual silver and team gold medalists from the Tokyo Olympics, Tom McEwen and Fred and Penny Barker, Jane Inns, and Ali McEwen's 15-year-old Selle Francais gelding Toledo De Kerser (Diamant de Semilly x Ariane du Prieure II), who had scored a personal best of 23.4.
Badminton's dressage arena is on grass, and perhaps Mai Baum couldn't reproduce the flamboyance of some of his performances on such a different surface.
"This test being on grass means you don't get the pushing power you would in an arena – he wouldn't be experienced at that," Smith reflected on her test. "He has never made me nervous going into a dressage ring, but yesterday I felt he wasn't quite what I was used to. But I was really pleased – maybe he could have gone a little more forward but he broke when I tried, so I had to play it a little safe. "
"He's been on fire all week, and he was really with me. He got a little overwhelmed by the crowd but held it together, so I was really proud of him. "
Smith has only been to Badminton once before – in 2019 when Kevin Baumgardner's Dutch Warmblood gelding Wembley (Lester x E-VIP) was eliminated at the first horse inspection.
"I feel it [Mai Baum] is the best horse in the world, and I want to be at the best five-star in the world with him. Neither of us has 30 years ahead of us, and we're ready, "shared Smith.
While McEwen was delighted with Toledo De Kerser's performance, he was less happy with the mark – the ground jury member at B, Anne-Marie Taylor, marked him about 4% lower than either of the other judges, Christian Landolt and Seppo Laine.
"The judge at B gave us a very low mark, so I know the score could have been even better," McEwen said. "It's a shame we didn't do that test in Tokyo!"
Another British Olympian, Kitty King, who represented her country in Rio in 2016, current sits in second following a very polished, accurate test for a score of 24.8 on the 13-year-old Selle Francais gelding Vendredi Biats (WinningMood x Liane Normande) owned by Diana Brown, Sally Lloyd Baker, Sally Eyre, and Samantha Wilson. Mollie Summerland and her 13-year-old Hanoverian gelding Charly Van Ter Heiden (Contendros Bube x Espana), winners of the CCI5 * at Luhmühlen in 2021, are third on 24.9, just 0.4 of a penalty ahead of Tamie.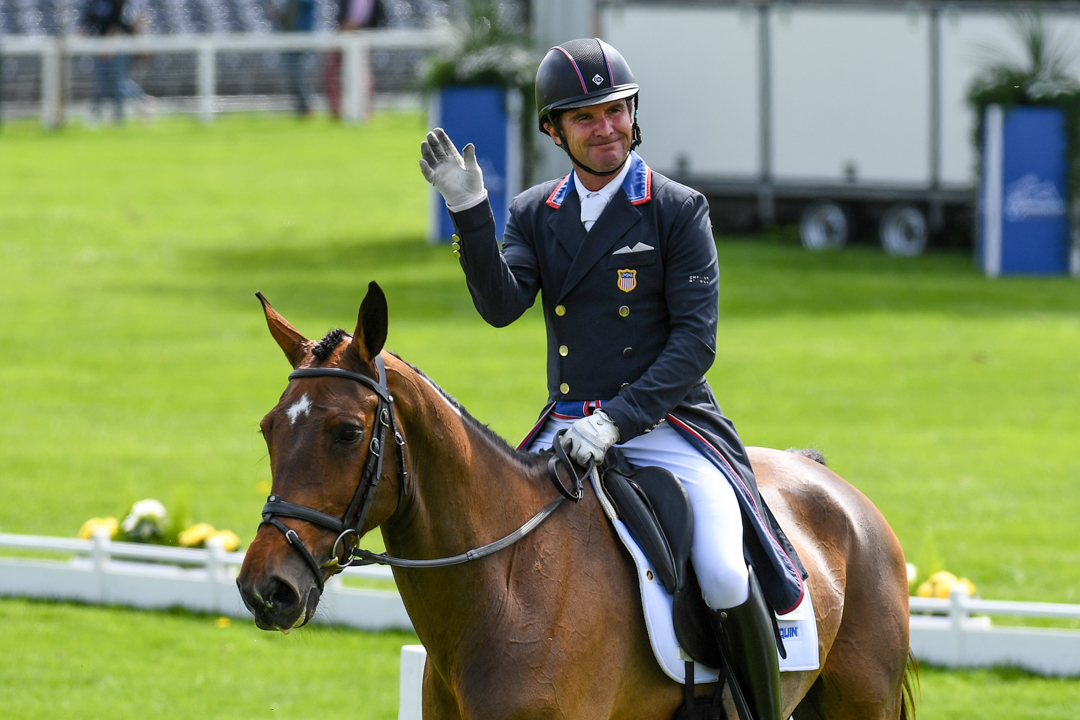 The next highest-placed American rider is Phillip Dutton, who lies 24th with 33.2 aboard the Z Partnership's 14-year-old Zangersheide gelding Z (Asca x Bellabouche).
Dutton explained that the experienced Z had got quite buzzed up by the cross-country phase of the Voltaire Design Grassroots Championships (at 100cm and 90cm which is equivalent to the Training and Novice level in the US) yesterday.
"I'm pleased with where we're at because he was pretty wound up yesterday and that's carried over to today, so I was just trying to sit there and keep him as quiet as I could," said Dutton, who last rode at Badminton in 2003. "This is arguably the best event in the world and I'm not getting any younger, and I'd like to experience it again."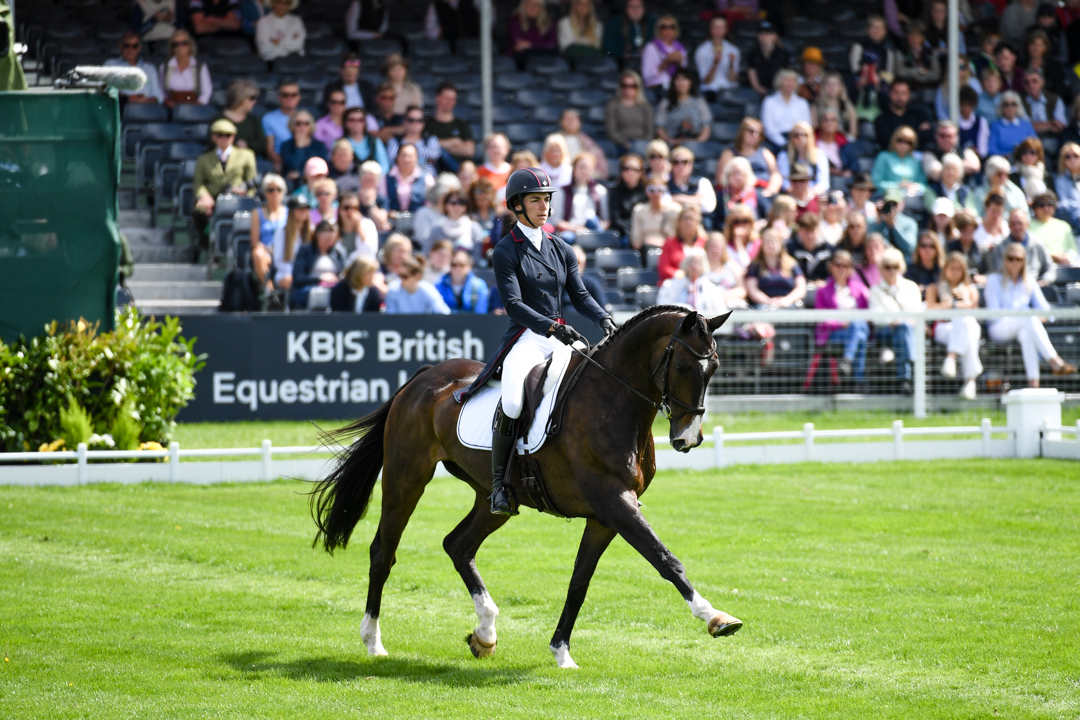 Badminton first-timer Ariel Grald scored 35.4 on Anne Elridge's 13-year-old Irish Sport Horse gelding Leamore Master Plan (Master Imp IHR x Ardragh Bash), leaving her in 31st place.
"It's not the mark I was hoping for," Grald shared. "He's been getting better and better each time he's run a five-star and slowly creeping the marks down. But he's been a lot more keyed up this week and was really feeling the atmosphere. It's been a big trip over, and he's pretty keen. Horses haven't had a whole lot of opportunity to see crowds in the past couple of years, so this is a lot for them. "
She was firmly focused on the next test – Saturday's cross-country – however.
"The course looks fantastic. It's a different type of track from what I've seen before, but I think it will suit my horse – lots of big jumps and lots of galloping. I think it will be right up our alley. He's done Kentucky, Burghley, and Luhmühlen, so this was the next one on the list and we're so thrilled to be here, finally. There's a big group of Americans and it's so fun all to be here together, "Grald said.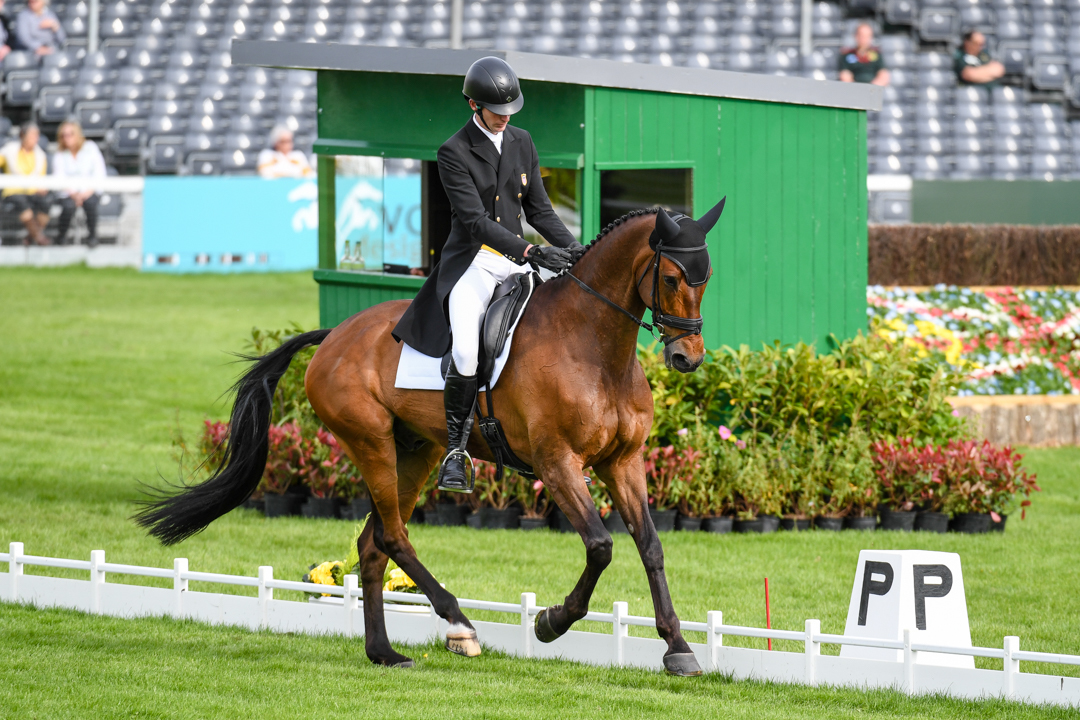 Narrowly behind them with a mark of 35.8, in 33rd place, are Matthew Flynn and the 13-year-old Dutch Warmblood gelding Wizzerd who is owned by A. Patrick and Kathleen Flynn and Merry Go Round Farm.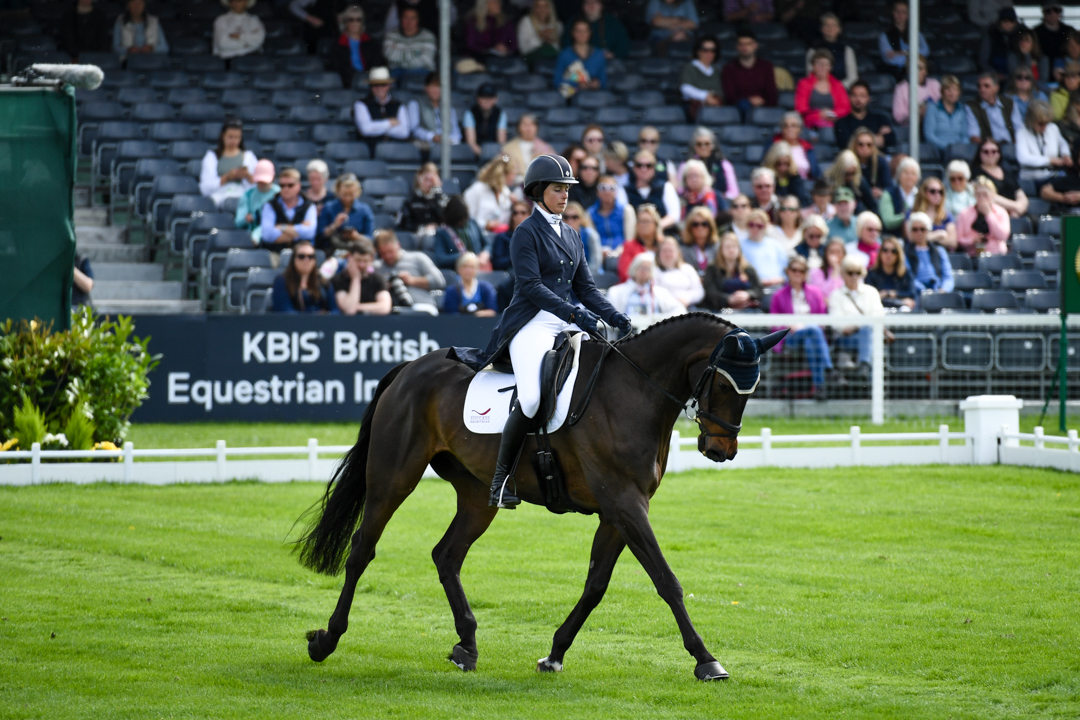 Lillian Heard and her 16-year-old Irish Sport Horse gelding LCC Barnaby (Guy Cavalier x Lady Tanjour), another US pair making their Badminton debut, are in 39th place at 37.8, while Will Faudree and Jennifer Mosing and Sterling Silver Stables' 11 -year-old Hanoverian gelding Mama's Magic Way (Mighty Magic x Straightaway) round things off with 38.8 penalties in 41st position.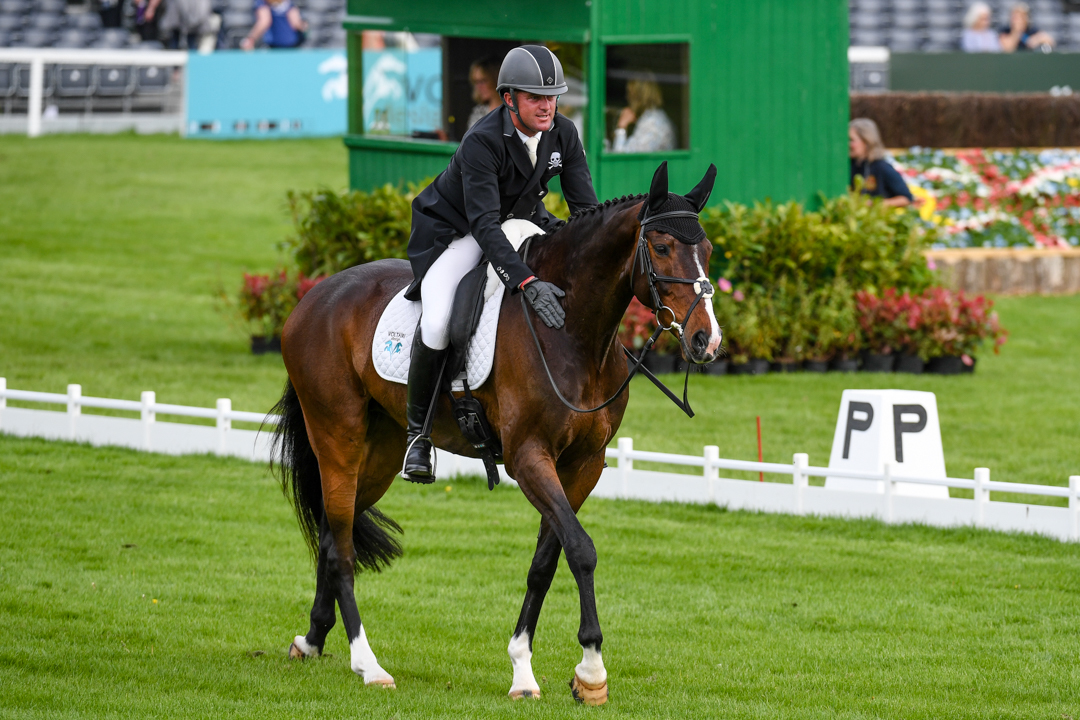 "This is not his phase, I will admit, and I went in there and thought, 'uh oh' – I got that feeling like he was absolutely going to blow his top, and he was really good," Heard reflected. "I 've never felt him that tense and still ride ok in the test. I brought a jumping horse, not a dressage horse, but I'm happy with what I got. I've been riding him for 10 years, I know him really well and I know not to get my hopes up about this phase. That's why I've brought him here, so we can hopefully climb our way up. He's 16, when they are that age, they are what they are. If I come here thinking, I'm going to lay it down on the flat, that's not fair to him. I've got to accept who he is. Now, I expect him to lay it down in the jumping, so I am going to go out there with high expectations. "
Dressage will resume for the second day on Friday, May 6 at 9:00 am BST / 4:00 am EST. Following US based international riders Dominic Schramm and Karl Slezak, Emily Hamel will be the last of the US pairs to go at 2:56 pm BST / 9:56 am EST.
Helpful Links
Don't forget to follow the USEA event coverage on social media!
Facebook | Instagram | Twitter
.