Oliver Butler Feature | Badminton England
Milton Keynes has produced a whole host of players over the years that have gone to represent their country at senior level and go on to win international senior tournaments across the world, but what does the future look like?
While there are many talented players coming through the ranks, this article will focus on the rise of one of our young starlets in Oliver Butler.
The likes of Sean Vendy, Callum Hemming and Steven Stallwood have developed through the same system in which Butler currently finds himself, as England's future begins to emerge.
From someone who used to hit shuttlecocks around the living room aged just four, Badminton has always been an interest and now, it's becoming a lifestyle.
Butler resides in Milton Keynes, otherwise known as the 'home of Badminton', he finds himself a leading member of the junior national set-up and has started to turn heads with his performances both domestically and abroad.
Most notably medalling at the U17 European Championships in the Mixed Doubles with partner Chloe Dennis, whilst being a year below the age limit.
The U17 Nationals saw him win the Singles and Mixed Doubles events, while also settling for a bronze in the Boys Doubles too.
This was backed up by a double bronze medal performance two years below his age group at the U19 National Championships, which showed his ability mixing it with older, more experienced players.
His showing at the Nationals was something he was very proud of.
"The Nationals is the most prestigious event of the year and the tournament everyone wants to win," Butler said.
"With my coaches, I've worked hard in the build up to this event, so to take home gold was a fantastic feeling of achievement."
Not only a success here, but Butler has also medalled in junior internationals across Europe, most notably bringing home gold medals in all three events at the U17 Finnish International.
What has been key to his development is his coaching set-up at the Milton Keynes Badminton Academy – a place with a proven track record of producing talented individuals who go onto play at the highest level.
Having grown over the years under the watchful eye of coaches Ross Reid and Jurgen van Leeuwen, Butler has made the decision to follow his badminton dream by leaving full time education.
The collaboration between Badminton England and MKBA will be key for his future, but Reid reiterated the importance of time management.
"Oliver attended one of the most prestigious schools in England and was a good student. He will have to manage his time wisely "Reid claimed.
"Ensuring he uses the extra time away from school to develop his physicality over the next 2 years, spending a lot more time on the courts whilst continuing to study for his A-Levels online.
"He'll have to learn to fuel himself well and get a lot of rest in between is activities, as he looks to manage all the elements of his new life.
"While he may have decided to leave school and focus on his badminton, he's going to have a lot going on, but he's certainly capable of succeeding."
What will be important for an aspiring professional, is bridging the gap between junior and senior Badminton. It's a key element of any player's development and the longer it takes to bridge that gap, the less likely someone is to be successful.
As mentioned, he has competed well above his age, and Reid has guided him through his junior development, so he was best placed to explain what Butler does so well.
"Oliver was a relatively small boy coming through as a junior and didn't have as much power as other players so had to utilize his speed, skills and ingenuity to win matches.
"Now that Oliver is approaching 6ft tall and is developing a lot of power in his attacks, now he is growing into a really well-rounded player. Hence why he is not only a mixed doubles national champion but singles as well.
"Can he bridge the gap between junior and senior quickly? This is not a quick process, and neither would I want it to be.
"Oliver has a lot still to develop and also some important decisions to make on what discipline he will put is full focus on in the years ahead."
With what seems to be a clearly strong connection between coach and player, it's a relationship that is key for any aspiring sportsman or woman.
Butler explained his feelings towards MKBA and spoke glowingly of the environment which has shaped his game, and life, to date.
"Since joining MKBA four years ago, my head coach, Ross (Reid) has been a great support to me and instrumental in my development.
"During coaching, he always pushes me out of my comfort zone to get the best from me.
"Ross has a great team of coaches who always put my interests first and although the training is very hard work, every session is enjoyable and rewarding.
"Badminton is a huge part of my life; I've been competing since the age of six and this life requires a great deal of commitment from not only myself but my coaches and parents too. "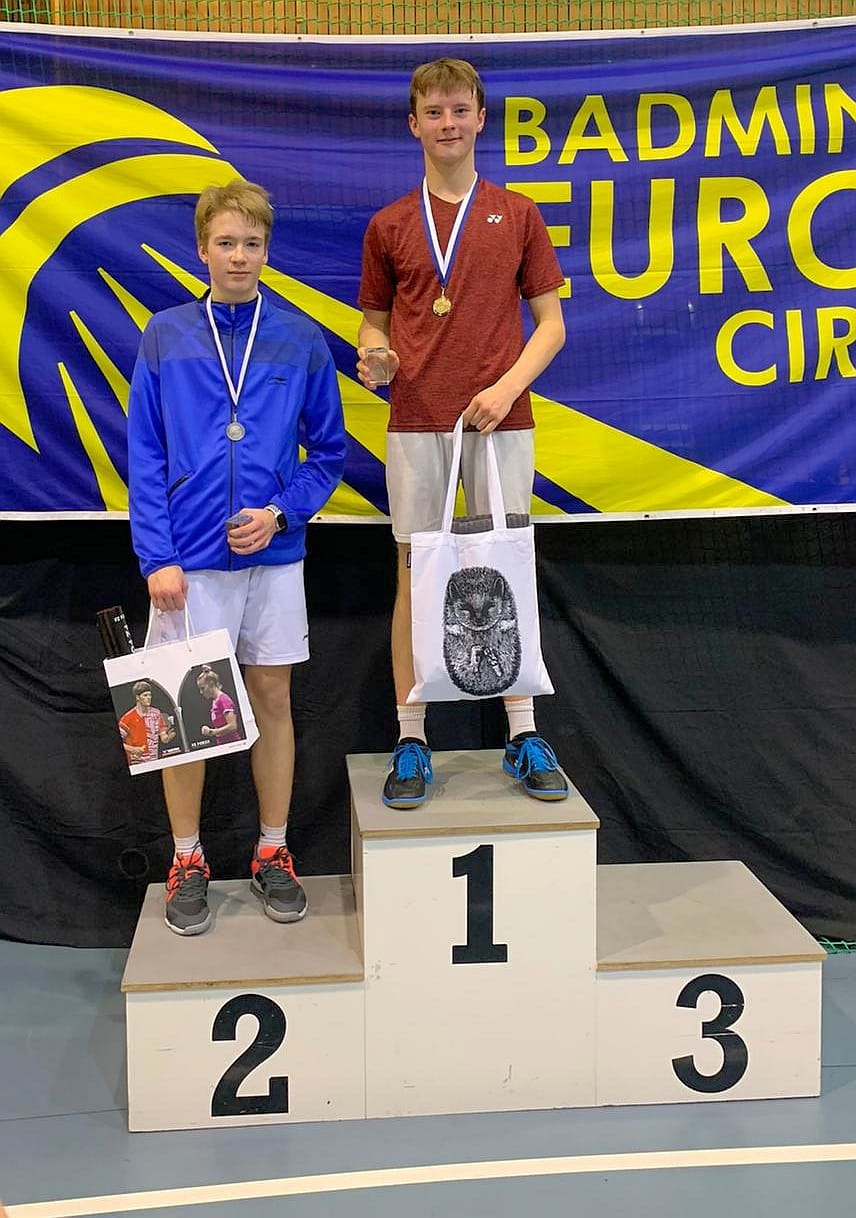 In terms of the endgame for Butler, his hopes and aspirations are what you expect from an aspiring professional.
Reaching the Olympics and representing his country were the main goals, and he reiterated that going full time at 16 years old has been a 'huge life decision' and that he's ready to work hard to achieve those goals.
"Long-term I would love to represent my country at the highest level and one day compete at the Olympics.
"Going full time at 16-years-old has been a huge life decision for me but I am fully committed.
"Although I know I will need to continue to work extremely hard to achieve my goals, I am up for the challenge and excited to continue on my badminton journey"