"Never Get Tired of Watching It!": Alexander Ovechkin's Miracle Goal Footage Rejuvenates NHL Community
Considered one of the most legendary players after Wayne Gretzky, Alexander Ovechkin is getting close to breaking the Great One's record. Evidently, the left wing of the Washington Capitals broke the record of Gordie Howe by making his 802nd goal. Recently, NHL shared a throwback video of Ovechkin scoring a Magical goal on Facebook. The post excited the ice hockey fans and was bound to divide the room too.
Ovechkin has already broken a few records set by Gretzky and that made fans compare him with the White Tornado. Although, several fans think he is as good as The Great One. Let's see what the fans have to say about the goal.
Fans reacted to Alex Ovechkin's astonishing goal
ADVERTISEMENT
Article continues below this ad
Recently, the NHL shared a video of Ovechkin scoring a goal for the Washington Capitals against the Arizona Coyotes in 2006. The caption as it goes,
"On this day in 2006, Alex Ovechkin scored The Goal… Does it stand as the best goal in NHL history

"
Although some remarked it was the best goal ever, others had a different view. One fan commented, "Most Incredible goal in the history of the game of hockey." Some commented, referring to his Incredible acumen, "Has Ovi ever been presented with a 'Prove you're not a robot' inquiry?!?!"
"Most jaw dropping goal in NHL history"
"for me these are his best career goals"
One fan remarked, "I've seen that replay a thousand times, so much that I said out loud: 'Alexander Ovechkin, when it looked like it was no longer possible… he still got it done!' at the same time. Definitely one of the most Spectacular goals of all time. Never get tired of watching it!"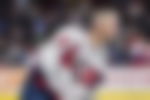 While, for other fans, it can be a marvelous goal but not the best one. They wrote,
"It's in the Top Ten, but there is no question who scored 'The Goal'"
"He has great skills, is a great player, but he is not even close to some of the best. He has a long way to go, and at his age he is never going to get there."
Also, some think he was fortunate enough to score,
"half luck half skill but still the goat goal scorer"
"It's crazy but too much luck involved. There are so many other more impressive goals that solely rely on skills"
ADVERTISEMENT
Article continues below this ad
"Cool goal with some luck. Result of not giving up on the play."
DIVE DEEPER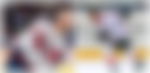 Ovechkin is definitely loving the way to score more and make history by breaking records. Even though it is a bittersweet moment to see an NHL star breaking Gretzky's phenomenal record, share your thoughts in the comments section.
ADVERTISEMENT
Article continues below this ad
Watch This Story – Here's A Quick Look At Top Homes Owned By NHL Players