George Ranch's Herrera speaks it into existence
BEHIND EVERY GREAT ATHLETE IS A MOTHER.
George Ranch's Tobias Herrera has been playing soccer for years and his mom, Tracey, has been by his side.
"No matter what, my mom will congratulate me and pump me up, but she never, ever takes her foot off the gas," Herrera laughed. "She's always pushing me a little extra and that has made me the man I am today."
That man is a two-time, first-team, all-district selection who is looking for more.
"My mom also taught me to write down my goals at an early age," he said. "When you accomplish those goals, you make different goals. You speak it into existence, and it has really worked for me."
So, what are his goals for this year?
"Our school has only been to the Playoffs one time in school history," he said. "I want to win a playoff game. I've been all-district twice, but now I want to be the District MVP."
With the World Cup dominating the headlines in December, Herrera loves the fact that the game has been on center stage.
"Of course, I was rooting for the US, but I love to watch Brazil and Argentina," he said. "I'm a (Lionel) Messi guy. What I love about playing and watching soccer is that there are no real set plays. It's a very fluid game and anything can happen at any time."
Herrera has aspirations of playing at the college level and his club team Albion is helping him get there. He is not committed but has college showcases lined up. For George Ranch, it's all about his comrades.
"High school soccer is really great fun with your friends and making memories," he said. "It's like playing for your Hometown team… the maroon and black. I love this community."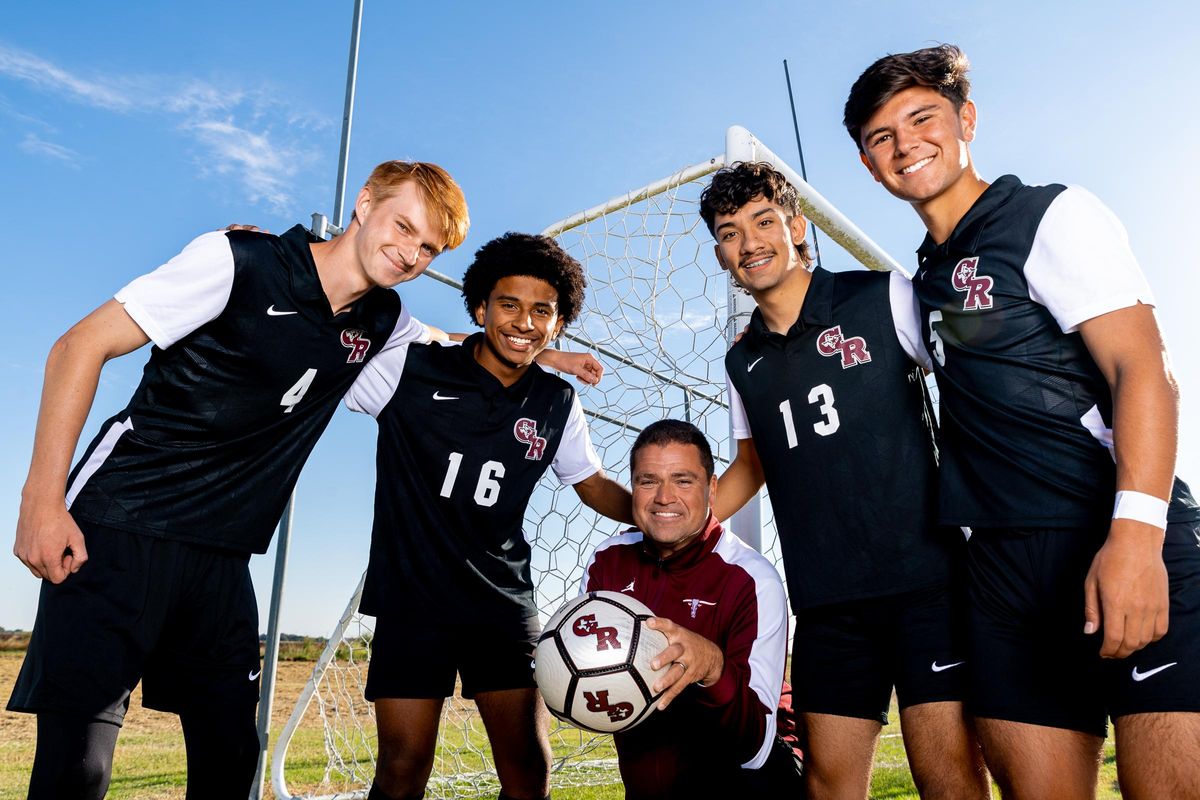 2022-23 George Ranch Varsity Soccer
Outside the beautiful game, Herrera loves to golf, surf, and hang out with his friends and girlfriend.
"I love rap, but my girlfriend is getting me into country music," he laughed. "I also love Marvel movies and The Office. I want to be in sales or an entrepreneur, in the future."
What's something that no one really knows about Herrera?
"I'm a fifth-generation Tobias," they said. "I'm just going to keep it going. At some point, I'll have a sixth."
For now, he will remain focused on the goal and look forward to earning a playoff spot.
"That's the goal," they said.
.