For North Charleston golf pro, a round to remember was almost one to forget | Sports
How does a professional golfer put a double bogey-bogey start to his round out of his mind? Kurtis Luedtke of North Charleston erased that nightmarish start during a competitive outing in Orlando, Fla., By playing the remaining 16 holes in 15 under par for a 12-under score of 60.
"It was fun, one of those moments when you play out of your mind," said Luedtke, who returned to Charleston Briefly before hitting the road again for a one-day event in Miami put on by players at MetroWest Golf Club.
"I've shot 59 before, twice. But this 60 is probably the best I've ever played just because I started double bogey-bogey and then went on a tear. I couldn't tell you what happened. You're in a zone. You hit one shot, go find it, hit another and go make the putt. I had a lot of fun doing it, that's for sure. "
In addition to the double bogey and bogey, Luedtke's scorecard on the 7,051-yard course designed by Robert Trent Jones Sr., includes three eagles, nine birdies and four pars. He didn't make a single par on the front nine.
Luedtke, 30, grew up in the Chicago area and played collegiately at Northern Illinois University. His father Scott Luedtke, who works for Bosch, was transferred to the Lowcountry in 2010 so after college Kurtis made his home here while Chasing his professional golf dream.
"I've been hustling ever since I graduated. I worked jobs at night, bartending, bus boy, serving. Then I'd go to the gym in the morning, practice all day and then bartend again that night. Occasionally I'd find a money game to play in, "he said.
He's battled back from a ruptured Achilles Tendon. A turning point, he said, was a meeting three years ago with Lowcountry native Puggy Blackmon, who coached golf at both Georgia Tech and South Carolina and produced golfers such as David Duval and Stewart Cink.
Luedtke said he was working in the car industry, making a good living and thinking about quitting golf when Joey Dixon, who had been mentoring Luedtke and played for Blackmon at Georgia Tech, urged him to meet with his former Coach.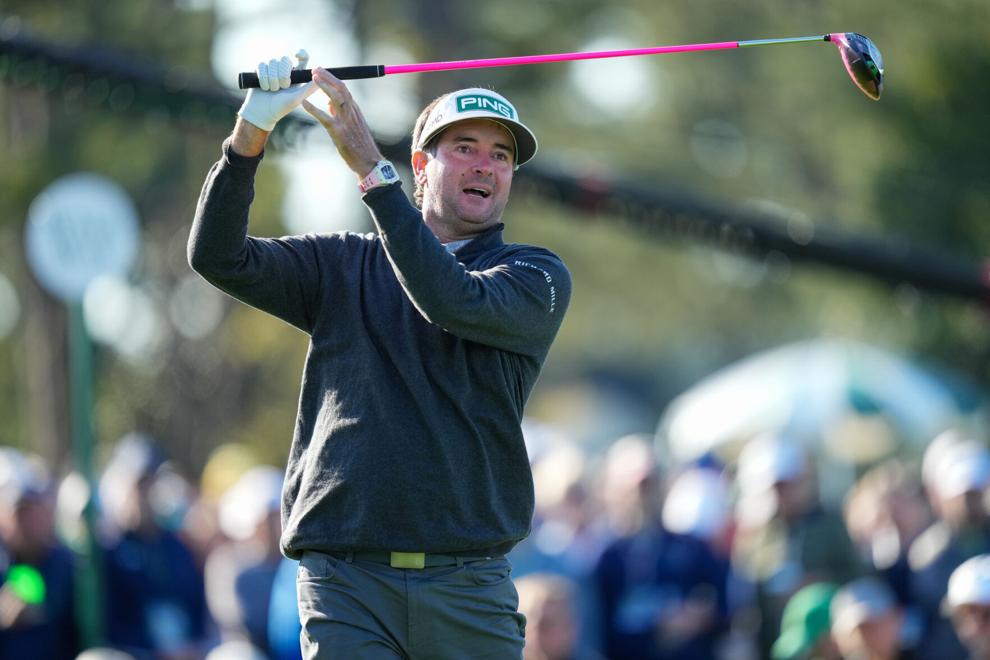 The COVID Pandemic, however, has been a big obstacle. He was supposed to play in the China PGA Tour but that didn't work out. He went to the PGA Tour Qualifying school last year but didn't make it past the first stage, but he'll be trying that again this year. He's also trying to get into some Latin America PGA Tour events in Mexico City and Bogota, Colombia. Luedtke said he's always on the lookout to play in some of the bigger open tournaments. He played in the Jamaica Open and tied for the fifth last November. And he plans to try and qualify for the 2022 US Open.
The 60 in Orlando wasn't a major tournament, but it put about $ 1,500 into his pocket and will allow him to keep chasing his dream.
Coming up
• May 16: East Cooper Habitat for Humanity Golf Tees to House Keys tournament, Charleston National Golf Club, $ 150 per player, $ 500 per team, visit eastcooperhabitat.org, call Christine Pinson at 843-881-2600 or email christine@eastcooperhabitat.org .
Aces
Tracey Hamill, April 9, Cassique-Kiawah Island Club, No. 13, 111 yards, 6-iron. Witnesses: Florence Dowdy, Bill Dowdy, Bob Hamill.
Buck Hinkle, April 10, Cassique-Kiawah Island Club, No. 5, 120 yards, 9-iron. Witnesses: Jim Folds, Elliott Harrigan, Park Smith.
Stephen Ferguson, April 11, Crowfield Golf Club, No. 8, 165 yards, 5-iron. Witnesses: Rick Kamnerer, Jeff Goughnour.
Evan Jalazo, April 11, Crooked Oaks-Seabrook Island Club, No. 16, 137 yards, 7-iron. Witnesses: Kevin Murphy, Mike Reavis, Nathan Hibler.
Bob Fisk, April 13, Ocean Winds-Seabrook Island Club, No. 15, 132 yards, 9-iron. Witnesses: John Carpenter, Chip Carpenter.
Terry O'Shaughnessy, April 15, Bulls Bay Golf Club, No. 3, 134 yards, gap wedge. Witnesses: Tim Assey, John Cagle, Clay Cunningham, Joe Padgette.
John Deitz, April 17, Shadowmoss Golf Club, No. 3, 110 yards, 7-wood. Witnesses: Lynn Carroll, Karen Masulo, Mary Basel.
The hole-in-one should be reported by the golf course. Please email aces to braswellsports@hotmail.com and to sportsdesk@postandcourier.com.