F1 Fan Turned Soccer Coach, Who Broke the Mold to Start Rally Racing Career, Now Open to Coaching Job for 2026 FIFA World Cup
Soccer is full of amazing stories and fascinating facts. Today's story is about a soccer entity who left the scene altogether to do what he loved and now he's eyeing a comeback into the game. A name that had achieved what he wanted in soccer at the top level. But he took time out from soccer to compete in a sport he was passionate about along with soccer.
ADVERTISEMENT
Article continues below this ad
That sport was Rally car racing. It might seem Odd to many soccer fans, but it is not a Netflix show, where the protagonist is doing whatever he likes. Being the biggest sport and being as widespread around the world as soccer, fascinating stories are bound to take place in reality.
ADVERTISEMENT
Article continues below this ad
Just about a week ago, we covered how a racing horse, partially owned by Sir Alex Ferguson, led to the sale of Manchester United FC back in 2005. A very small argument that was completely irrelevant to soccer led to one of the most turbulent phases of the club. Today's story has another boss of a European team but a different kind of racing.
From a soccer pitch to the racing track
The story began in November 2017 when former Chelsea and Tottenham head Coach Andre Villas-Boas shocked his fans. He announced that he will be competing in the upcoming 2018 Dakar Rally. He was managing Shanghai SIPG at that time but took like two years off to compete in motorsport. Andre Villas-Boas had to withdraw from the competition due to crashing into a Dune in the fourth stage.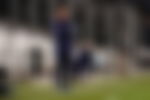 They had appeared in multiple racing competitions. But, jumped into the soccer scene and signed a two-year contract with Olympique de Marseille. Villas-Boas led his team in Qualifying for the 2020-21 UEFA Champions League after 7 years. He was also the manager of the team when they defeated Paris Saint-Germain after 9 long years.
DIVE DEEPER
ADVERTISEMENT
Article continues below this ad
Villas-Boas in Feb 2021 yet again Shocked the soccer world and fans. In a press conference he announced his resignation from his position. This move came after they sidelined him in the recruitment process. The former Chelsea boss has yet to make a comeback in soccer since then.
Villas-Boas eyeing comeback!
After resigning in a very dramatic way he was removed from his position by the club effective immediately. The former soccer manager then went back to Motorsport racing and made an appearance in the World Rally Championship. He said that WRC will most probably be his last appearance, as he intends to appear again at the Dakar Rally.
ADVERTISEMENT
Article continues below this ad
Watch this story: Chris Evans, Shakira and Other Superstars Whom 7 Ft Giant Shaquille O'Neal Has Made to Look Tiny Over the Years
According to The Sun report, however, it is clear that he is aiming to make a comeback in soccer before the 2026 FIFA World Cup. He made it clear that he is aiming to get a national team to coach. However, the path to that dream wouldn't be as easy as he would like.