CWG2022: PV Sindhu Wins Her First-Ever Singles Gold In Badminton | PV Sindhu Wins Gold In Commonwealth Games 2022
PV Sindhu takes India's count of gold medal wins to 19 after clinching her first gold at the Commonwealth Games 2022.
Taking the count of India's gold medals to 19, PV Sindhu won her first-ever singles gold in the ongoing Commonwealth Games 2022 on Monday. In her final round of the women's singles, Sindhu took on Michelle Li of Canada in her quest for the gold medal. She defeated Li with a 21-15 lead.
Sindhu's first-ever gold comes after winning bronze in the 2014 Commonwealth Games and a silver in 2018. In the latter match, she lost to Saina Nehwal in an all-India final round of the women's single badminton final.
However, this gold medal marks her second one after the Indian team had won the mixed team event at Gold Coast 2018. Sindhu is the first and only Indian to become the badminton world champion and the second Indian athlete to win two consecutive medals at the Olympic Games.
With Sindhu's gold win on Monday, India has climbed to the fourth position on the final day with its medal tally at 56— 19 gold, 15 silver, and 22 bronze. In the history of the Commonwealth Games, Sindhu brought home India's 200th gold medal with her latest win.
Don't Miss: Dr. Kalaiselvi Becomes CSIR's First Woman DG; Breaks The Glass Ceiling
Indian Women Are Creating History At The Ongoing CWG2022
This is the first time there are 136 gold medals for women compared to 134 for men, and 10 in mixed events at the Commonwealth Games 2022. Women are making history at the ongoing Commonwealth Games 2022.
The Indian women's team won the first-ever medal in Lawn Bowls. This is also the first time women's cricket has been introduced at the Commonwealth Games. In 49kg women's weightlifting, Mirabai Chanu won the first gold medal followed by Nikhat Zareen, who made it to the quarter finals of women's under 50kgs boxing category. The latter will be fighting against bronze medalist Troy Garton of New Zealand. Bindiyarani won a silver medal in the women's 55kg final.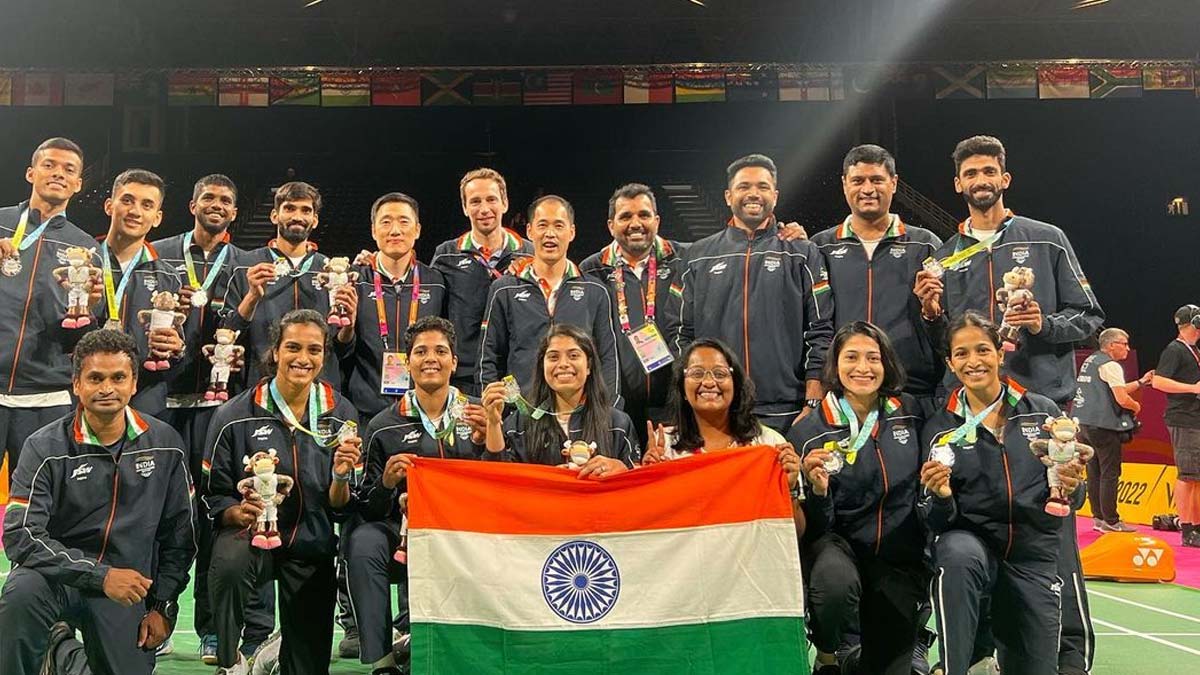 Don't Miss: Aarya Walvekar: The 18-Year-Old Who Was Crowned Miss India USA 2022
On Monday, the Indian women's hockey team won a bronze medal, a medal win for the Indian hockey team after 16 long years. The team beat New Zealand by 2-1 in a shootout and won the medal at the Commonwealth Games 2022.
India is still anticipating another gold as Lakshya Sen is facing Tze Yong NZ of Malaysia in the men's singles final currently.
Did you like this article?
.