Bard Film and Electronic Arts Professors Ephraim Asili MFA '11 and Sky Hopinka Win Ford Foundation Grants for Documentary Film Projects Centered on Social Justice Issues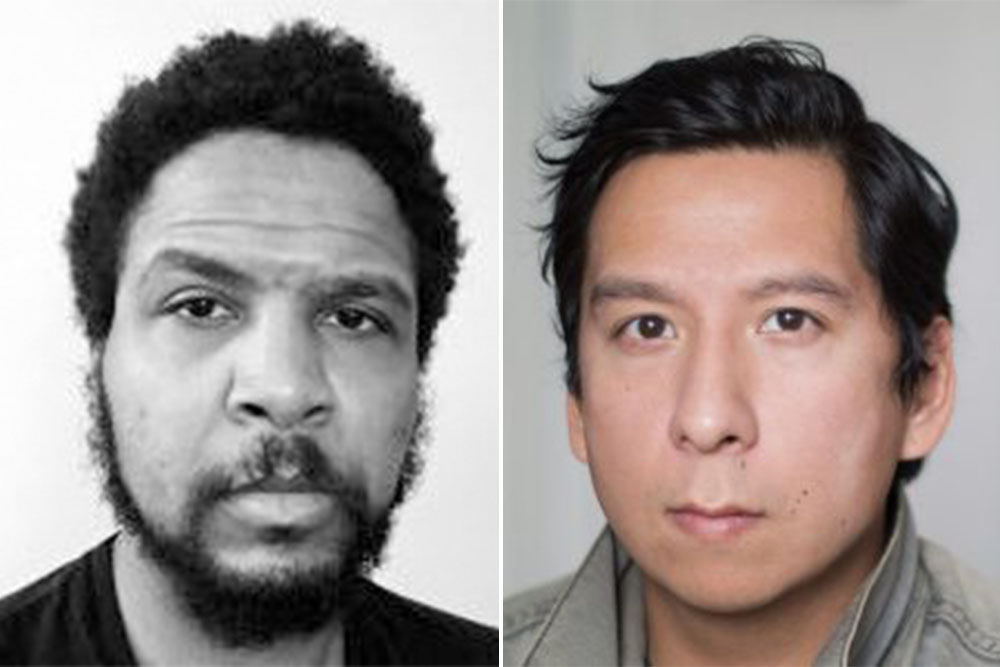 LR: Ephraim Asili and Sky Hopinka.
Filmmakers Ephraim Asili MFA '11 and Sky Hopinka have been awarded JustFilms Grants through the Ford Foundation in support of their documentary film projects. Asili, associate Professor of film and electronic arts and director of the Film and Electronic Arts Program at Bard, received a grant for his new project Don & Moki: Organic Music Society. Hopinka, Assistant Professor of film and electronic arts at Bard and 2022 MacArthur Fellow, received a grant for his continuing project Powwow People.
One of the largest documentary funds in the world and a part of the Ford Foundation's Creativity and Free Expression program, JustFilms provided over $4 million to support 68 innovative film projects in the United States and around the world that are centered on social justice issues.
Don & Moki: Organic Music Societydirected by Ephraim Asili and produced by Asili and Naima Karlsson, is a feature-length documentary Exploring the Collaborative and communal art practice developed and practiced by jazz multi-instrumentalist, theorist, and Educator Don Cherry and his wife and primary collaborator, visual artist Moki Cherry.
Powwow People, directed by Sky Hopinka (Ho-Chunk/Pechanga) and produced by John Cardellino and Adam Piron (Kiowa/Mohawk), is a film told through Hopinka's distinct artistic style and lens of personal lived experience. It is a meditation on the nebulous places of community and survival that are powwows, poetically depicting Native American Singers and Dancers as they live their lives, maintain their cultural traditions, and prepare for an upcoming powwow, one organized, hosted, and documented through the production of this film.
Post Date: 01-23-2023
.